Geneva: What are the best neighborhoods?
Are you about to spend a few days in Geneva as a tourist or on a business trip? Or are you about to move there for several years to work or study?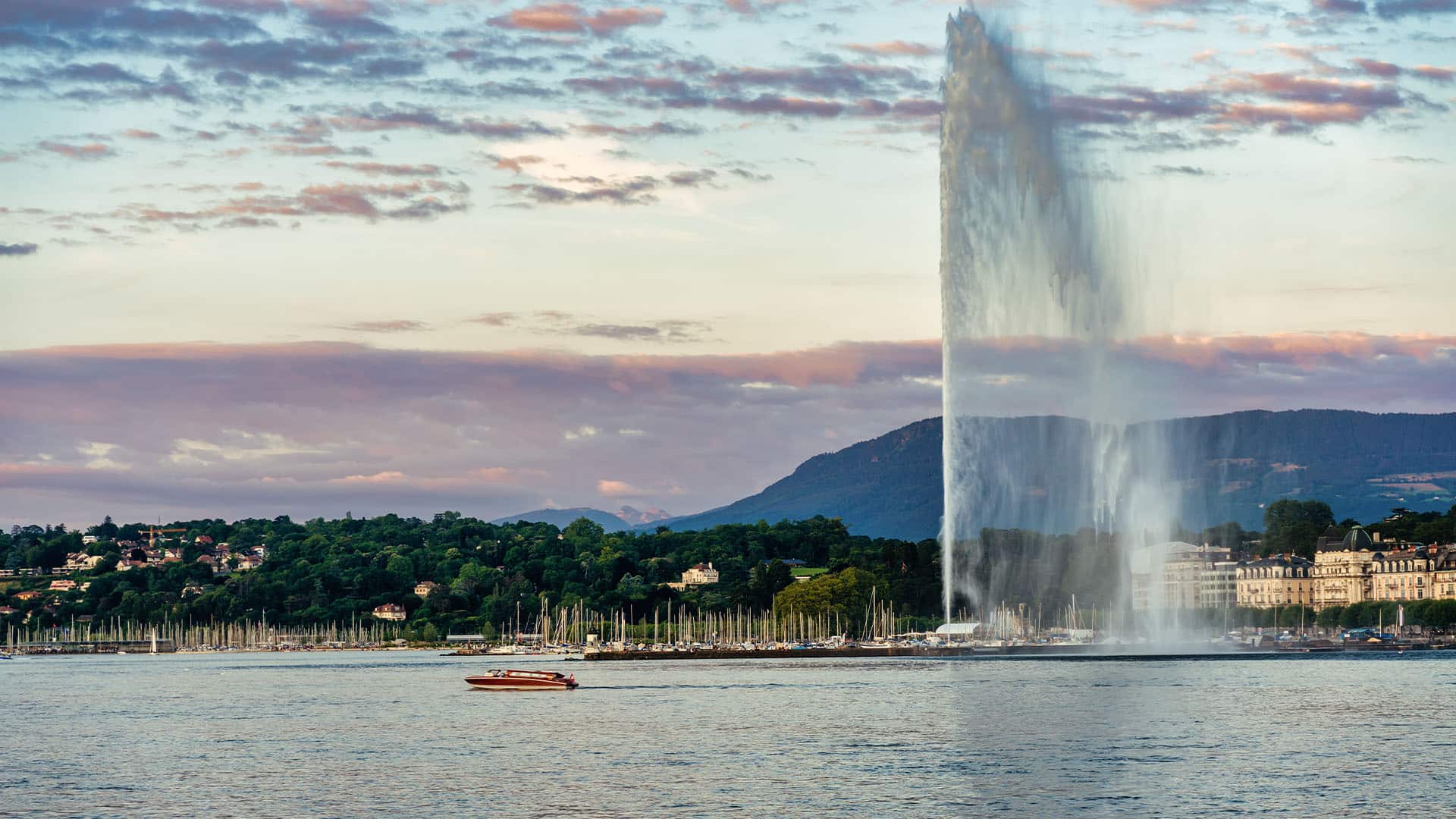 Switzerland's second most populous city—located between Haute-Savoie (the French Alps), the Ain River (on the French side), and Lake Geneva—is one of the most pleasant cities in the world to live in, but also one of the most expensive! Living or staying in Geneva, you will enjoy lakes and water sports in the summer and ski resorts and mountains during the winter. The city is divided into 8 main neighborhoods, which you will read about below!
Find out in which Geneva neighborhoods you could settle down in order to make the most of your time in Geneva.
The Acacias Bâtie neighborhood
This neighborhood includes the following areas:
Acacias;
Bâtie;
Saint-Georges;
Vernets;
Queue d'Arve;
Gravière.
The economic heart of Geneva, Acacias Bâtie is an industrial and commercial neighborhood, the only one located on the left bank of the Arve River.
Formerly confined to agricultural activities, it has been transformed into industrial, craft, and tertiary zones over time. The neighborhood will undergo profound changes in the 2020s, including the Praille Acacias Vernets (PAV) urban redevelopment project that aims to make Acacias Bâtie a central Geneva neighborhood.
On the nature side of things, you have the Bois-de-la-Bâtie (the Bâtie Woods), 12 hectares (30 acres) of natural forest, and one of the core features of Geneva. On the leisure side, you have the Théâtre du Loup, which annually holds 10 to 15 shows.
Exchange your money quickly and securely

The Champel Neighborhood
This neighborhood includes the following areas:
Champel;
Florissant;
Malagnou;
Roseraie;
Hôpital;
La Colline;
Le Bout-du-Monde.
Champel is ideal for people seeking calm in a residential area surrounded by greenery. Although it has few stores and restaurants, it is a major link in the Cornavin-Eaux-Vives-Annemasse (CEVA) orbital rail line, which connects the Cornavin station to Annemasse in France.
You have the famous Champel tower and Parc Bertrand in terms of must-see sites.
Champel Property prices are relatively high for Geneva, with an average price of CHF 16,551 per square meter for an apartment (CHF 1,538 per square foot) and CHF 17,625 per square meter for a house (CHF 1,637 per square foot).
The Eaux-Vives Cité neighborhood
This neighborhood includes the following areas:
Eaux-Vives;
Cité;
Centre;
Rive;
Villereuse;
Vollandes;
Montchoisy;
Frontenex;
Tulipiers.
Eaux-Vives Cité is the downtown of the Geneva metropolis! Popular with most Geneva residents, Eaux-Vives Cité houses not only the city's most visited historical monuments but also the most modern buildings, and most of the bars where young people come to party.
In Eaux-Vives Cité, you will find the famous Saint-Pierre cathedral, surrounded by large green spaces such as the Parc des Bastions, the Promenade de la Treille, or the Parc de l'Observatoire. Geneva's busiest shopping area will also be within reach, notably rue de la Confédération, rue du Marché, or rue du Rhône.
Eaux-Vives Cité also boasts the most abundant housing supply in Geneva (hotels, rooms in private homes, apartments, houses, boat rentals on the banks of Lake Geneva, and so on). But unsurprisingly, real estate prices are also the most expensive. Expect to pay rent of up to 3,500 CHF per month, 19,797 CHF per square meter on average for an apartment (CHF 1.77 per square foot), and 10,737 CHF per square meter for a house (CHF 0.93 per square foot).
The Grottes Saint-Gervais neighborhood
This neighborhood includes the following areas:
Grottes;
Saint-Gervais;
Chantepoulet;
Cornavin;
Délices;
Cropettes;
Seujet;
Les Bergues.
Grottes Saint-Gervais has a special place in the hearts of Geneva's residents. It is a neighborhood with an authentic village atmosphere within the city itself. The architecture is particularly original, as evidenced by the buildings surrounding the Place des Grottes, or the famous "Smurfs" buildings, which stand out with their pastel colors and extravagant shapes.
As for interesting places, consider the famous Marché des Grottes (Grotto Market), which runs from 4 to 8 p.m. every Thursday and offers many local products. Or dine at the finest restaurants in the area, including the "Nomades" for oriental cuisine, or the "Kozan" for Japanese cuisine! 
The Pâquis Sécheron neighborhood
This neighborhood includes the following areas:
Pâquis;
Sécheron;
Navigation;
Wilson;
Prieuré;
Nations;
Rigot.
For those who love being in the city center, Pâquis Sécheron is a cosmopolitan and trendy neighborhood that thrives as much by day as by night. Boasting many bars, restaurants, and nightclubs, it is also the neighborhood where most of Geneva's many international organizations are located.
Be careful, though. Some of the streets in this area are not well-traveled, especially at night.
As far as housing is concerned, it is the least expensive neighborhood in Geneva! Although real estate prices can vary greatly, expect to pay between CHF 800 per month for a simple studio apartment, and up to CHF 3,000 per month for a 3 or 4-room apartment.
The Plainpalais Jonction neighborhood
This neighborhood includes the following areas:
Plainpalais;
Cluse;
Philosophes;
Jonction;
Village suisse;
Ansermet;
Dancet;
Minoteries;
Augustins.
Particularly suitable for families, Plainpalais Jonction is a neighborhood built on former marshland between the Arve and the Rhone Rivers. In addition to its flea market, which offers local products, and its quays and boulevards, which provide a very pleasant place to walk, it is a very tranquil neighborhood, yet it is only a few minutes from downtown Geneva.
Plainpalais Jonction offers many apartments for sale or rent, but at relatively high prices: about CHF 14,355 on average per square meter (CHF 1.3 per square foot).
The Saint-Jean Charmilles neighborhood
This neighborhood includes the following areas:
Saint-Jean;
Charmilles;
Châtelaine;
Cité Vieusseux;
Liotard;
Poterie;
Geisendorf;
Les Franchises;
Concorde.
Located between the right bank of the Rhone and the Grottes, Saint-Jean Charmilles is a neighborhood apart in Geneva. Known for its unusual style—halfway between nature and dynamic urbanism—you have buildings from the 70s or, on the other hand, you might experience a more village-like atmosphere in old Saint-Jean.
If you are a student, you should know that many major schools are located in Saint-Jean Charmilles, including the Haute école d'art et de design (HEAD) (University of Art and Design), whose campus was built in the Parc Gustave & Léonard Hentsch. However, Saint-Jean Charmilles may not be a neighborhood well suited to hectic student life, as it has very few bars and is not known for its nightlife, although it has some fine restaurants!
Finally, you can admire the famous Maison Ronde, whose particular style suits the neighborhood perfectly.
The Servette Petit-Saconnex neighborhood
This neighborhood includes the following areas:
Servette;
Petit-Saconnex;
Bouchet;
Moillebeau;
Grand-Pré;
Vermont;
Beaulieu;
Varembé.
Servette Petit-Saconnex, one of the most populated and popular neighborhoods in Geneva, comprises nearly 15% of Geneva's population. While Servette is particularly well suited to city dwellers who want to have everything they need at their fingertips while living in a busy multicultural area without the need for a car, Petit-Saconnex has retained many rural aspects and is more suited to peace and nature lovers.
You will find beautiful parks in this neighborhood, including the Botanical Garden or Parc Mon Repos, and you will also enjoy the Promenade des Crêts.
Regarding housing, real estate prices are moderately high for Geneva, with an average of CHF 12,000 per square meter for a house (CHF 1.11 per square foot) and CHF 14,249 per square meter for an apartment (CHF 1.30 per square foot).
Now that you know the specifics of Geneva's various neighborhoods, you should be able to choose the one that corresponds best to your expectations and needs so you can settle right in!