b-sharpe is the Swiss online currency exchange company
Based in Geneva, b-sharpe helps people and companies manage their currency needs in a fast, fair and friendly way.
b-sharpe takes the guesswork out of currency management, thanks to its simple interface and transparent, affordable fee structure.
Customers shouldn't have to pay extra for safe and reliable service. At b-sharpe, all transactions are secured and insured, and customers benefit from the support of the best customer service team in the industry – all based in Switzerland.
b-sharpe customers spend less time worrying about their money, and more time enjoying it.
A guaranteed excellence in numbers
More than
CHF
0
saved by our customers
A total of CHF
0

bn

exchanged
More than
0

customers

satisfied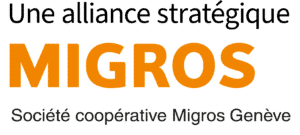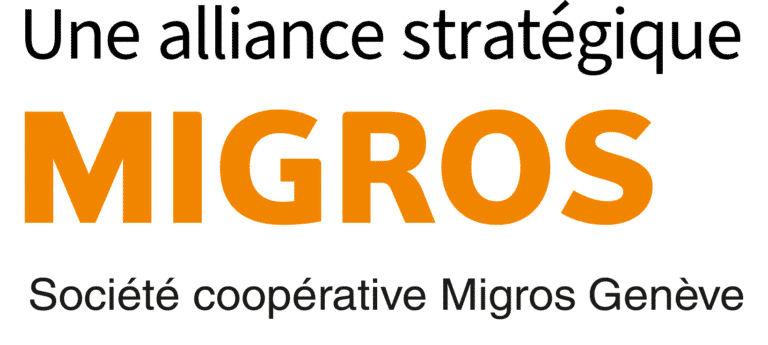 Today, my mission is simple: Implement "uberisation" of exchange rates, for the benefit of the greatest number: SME, cross-border employees, expats and private individuals.
J.M. Sabet
Jean-Marc Sabet, CEO & Founder
I founded b-Sharpe in Geneva in 2006, having gained experience in large financial institutions such as HSBC, UBS and the Synthesis bank, in foreign exchange and international transfers.
Used to working on large accounts, I soon found out that the exchange terms available to these "important" clients were not quite the same as those offered to individual customers and SMEs.
I then decided to provide a functionally equivalent service, in foreign exchange for these individuals and SMEs, that is secure, fast and above all at a fair price: so the b- sharpe service was born.
Xavier de Villoutreys, Deputy CEO
What I like about the work that I undertake today at b-Sharpe, beyond the human dimension of the company, is the mixture of, and balance between the highly technical financial markets and the virtually local service we provide to our customers, whether they are changing 5,000 euros or are a large SME making transactions of several million per month.
I was able to acquire these financial skills in particular at "la Caisse des Dépôts" in Paris, where I worked on the team managing the listed investments of that public institution. However, the currencies aspect of my profile was truly enriched by working as a product developer for the world specialist in the management of foreign exchange, Overlay Asset Management, in London.
"All mankind is divided into three classes: those that are immovable, those that are movable, and those that move."
B. Franklin
"The best investment you can make is an investment in yourself... the more you learn, the more you'll earn."
W. Buffet
Marie Debombourg, Chief Operating Officer
After my bachelor's degree in Commodity Trading, my career path allowed me to access the financial world, blockchain and crypto currencies.
The entrepreneurial spirit of b-sharpe matches my aspiration for innovation. I like the new opportunities that the company offers me to develop. My mission is to provide support in strategy, operations and the evolution towards new markets.
Brice Delhome, Chief Data Officer
For a long time an independent consultant, I got to know b-sharpe through one of my assignments. After several years of collaboration, I finally joined the company in 2019. By focusing on the quality of its offers and on trust with each of its clients, b-sharpe has succeeded in anchoring its values deeply in the team, which is very motivating and convinced me to join the adventure.
Today, I am in charge of data analysis and the management of development projects. My work is at the crossroads between optimizing the user experience and innovation. Through the new challenges and accomplishments they offer me, my daily activities fascinate me.
"Pleasure brings perfection to the work."
Aristote
"If you can't explain something to a six-year-old, you haven't understood it yourself."
A. Einstein
Julien Dubost, Chief Technical Officer
Graduated with a master's degree in science and passionate about information technology, I have been developing web and business applications for more than 10 years.
Simplicity and logic should always be the leitmotif of building a web application. I don't like artificial complexity or "historical reasons" that push us to make do with the existing.
I support b-sharpe in building and maintaining the information system and applications that guarantee performance and security for our customers.
Clément Caron, Sales & Development Manager
Having just graduated from a business school and out of apprenticeship within a large French banking group, the need for a more exciting and engaging experience was felt. It is thanks to a few runways, a move and a certain combination of circumstances that I knew and joined the b-sharpe company.
Already recognized and used by a large number of frontier workers and private individuals in their foreign exchange needs, I want to use my experience in a banking agency for SME-TPE to offer the services of b-sharpe on this market.
With particularly attractive exchange rates, a clear and unsurprising operation, b-sharpe has all the qualities to carry out the operations of Swiss and European SMEs in more than 20 currencies. All while achieving an average saving of 70%.
"The man waiting for the last bus runs the risk of walking home."
Alphonse Esquiros, L'esprit
"The way to get started is to quit talking and begin doing."
Walt Disney
Sophia Trabelsi, Customer Care Manager
Graduated with a Bachelor in Business Development and a Master of Marketing and Brand Strategy, I am passionate about project management, starting from a blank page, setting goals, putting ideas on the table, create, manage the setbacks and savor the success of its realization.
I joined the b-sharpe team after a successful experience in the media world where I was responsible for the partnerships and coordination of the 1st group of Media of French-speaking part of Switzerland. Thanks to b-sharpe, I was able to discover once again the pleasure of working as a team and especially of communicating with customers from all over the world.
Complementary to my colleagues who are experts in their field (currency exchange, digital marketing ...) my mission is, as Customer Care Manager, to accompany and advise you at all stages of your use of the b-sharpe service and to insure your complete satisfaction.
Brandon Baudat, Operations and trading analyst
I've always had an appeal to the world of finance. It's a field that I find particularly interesting. I had the opportunity to learn more about this sector during my internship at b-sharpe. So I first joined the team as an intern. During this work experience, I was able to get to know the different branches that make up b-sharpe's identity. However, I had to leave the company in order to fulfill my military obligations.
Once my service was over, it was obvious for me to return to b-sharpe. So I joined the team as Operations and Trading Analyst while continuing my studies at the same time. My mission is to maintain the smooth running of transactions, including execution and customer support.
"A problem without a solution is a problem badly laid out."
A. Einstein
"It always seems impossible until it's done."
Nelson Mandela
Claire Delpierre, Content & Community Manager
My bachelor's degree in e-business and digital marketing in hand and after 2 years in a digital marketing agency, here I am in the b-sharpe team!
As Content & Community manager within the b-sharpe marketing team, my role is to develop the content strategy (articles, visuals, graphics, videos...), in order to bring b-sharpe's blog and social networks to life. From the implementation of the strategy to the creation of the content, my inspiration, creativity and organization are essential.
b-sharpe is the Swiss leader in currency exchange for individuals and SMEs. The company is constantly developing and adapting to the needs of its clients. This includes digital enhancements that feed the marketing team's to-do list!
David Pereira, Trading and Operation Manager
Geography, global economics and geopolitics have always fascinated me, which led me to obtain a Bachelor's degree and a certification in the field of commodity trading.
After some successful experiences in the trading field, I decided to join b-sharpe's dynamic team as Trading & Operation Manager. What captivates me in my daily tasks is the complementarity between on one hand the enthusiasm and daily monitoring of the financial markets and on the other hand the human relations with our clients in order to offer them the best service possible.
"I may not be there yet, but I am closer than yesterday."
José N. Harris
"It is our choices, that show what we truly are, far more than our abilities."
J.K. Rowling
Stéphanie Araujo Placido, Marketing Intern
After four years of experience in the banking world, I decided to give a new direction to my career by specializing in marketing.
Passionate about the strategic aspects of brands and the evolution of companies in the digital world, I am currently studying for a Master's degree in Digital Marketing and Communication at CREA Geneva. After a first experience in the telecommunication sector, I joined the b-sharpe family for a new challenge.
My daily tasks will allow me to discover the different projects and to bring my support on the management of the website and digital campaigns.
Join one of the most promising Swiss fintech companies!

b-sharpe is the Swiss Fintech of choice for your foreign exchange transactions
b-sharpe is regulated by So-Fit, affiliated with FINMA and offers every guarantee related to its activity as a financial intermediary