The top 4 holiday destinations in Switzerland
The team at b-sharpe has put together a list of our 4 favourite destinations in Switzerland! So if you're thinking of holidaying in Switzerland, these are the spots we recommend you visit, so you can explore the variety of landscapes the country has to offer ; nature, cities, lakes, mountains, Switzerland's got it all! Lugano…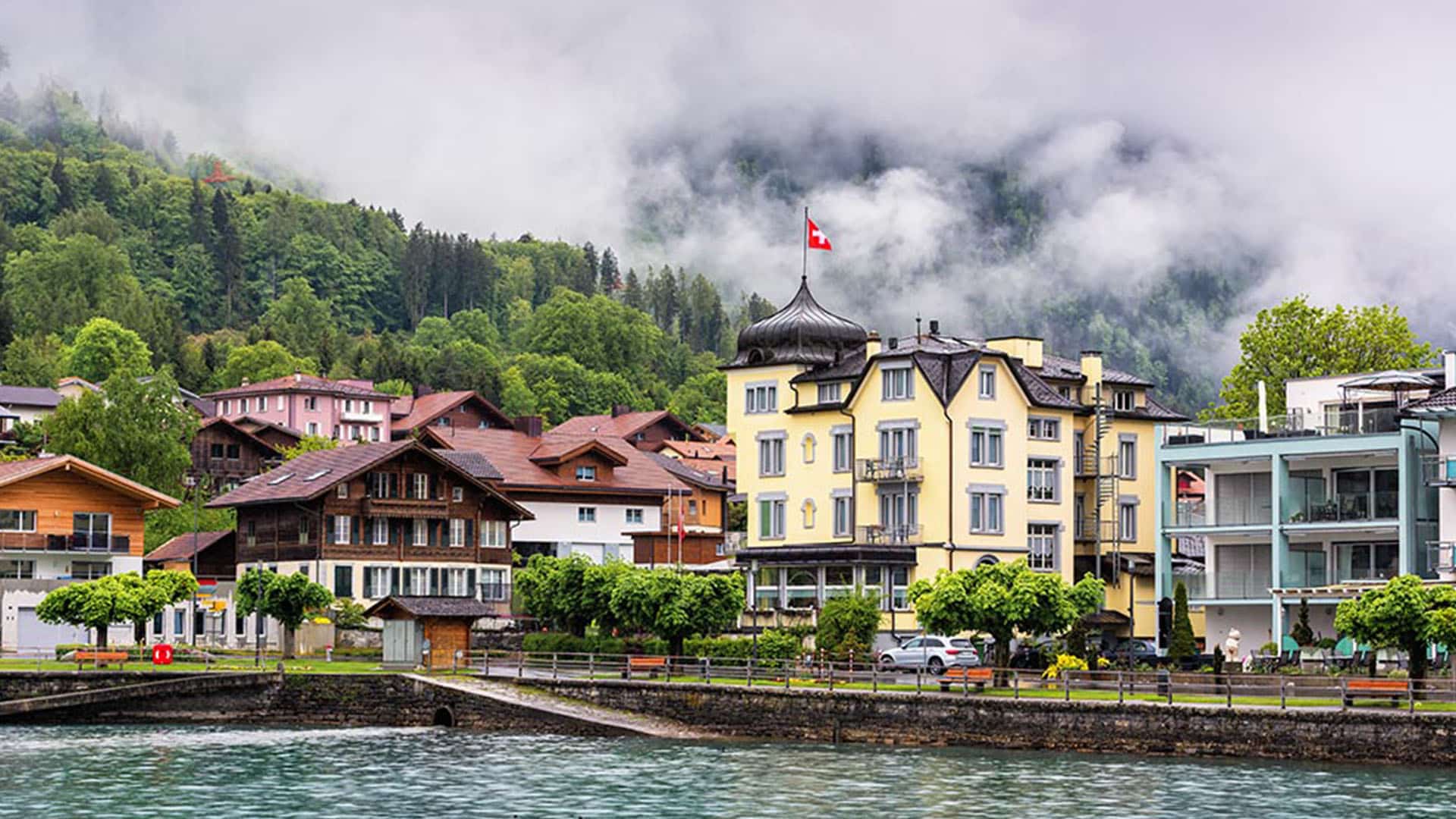 The team at b-sharpe has put together a list of our 4 favourite destinations in Switzerland! So if you're thinking of holidaying in Switzerland, these are the spots we recommend you visit, so you can explore the variety of landscapes the country has to offer ; nature, cities, lakes, mountains, Switzerland's got it all!
Lugano and its lake, a taste of Italian-style 'farniente'
Claire and Marie recommend you visit Lugano, a charming town in the Tessin canton, on the border with Italy. If you want to spend a few days with the family or have a romantic break, it's an ideal destination with its lake and the nearby mountains. You can feel the Italian influence in the local cuisine, but also in the « farniente » relaxed atmosphere that the town exudes.
Enjoy the town centre by wandering through its little streets, you're bound to come across a few charming boutiques, or ice-cream parlours with their refreshing Italian-style ices. It's a cosmopolitan place – you will hear a mix of Italian, German, English and French as you wander around!
Make your way from the town centre to the lake and enjoy the mountain views as you stroll along the lakeside. In fine weather you can even go for a dip or take a boat trip.
Mont Bré is accessible by cable car, so head up there for a panoramic view of the lake and the town! It runs from Cassarate, which is a 20 minute bus ride from the town centre. When you get to the top, do check out the village of Bré with its narrow streets and stone houses.
Our recommendation for ice creams : -9 Gelato Italiano
Our restaurant crush : Ristorante Tango
Lausanne, a feast for the tastebuds and the eyes
Abdallah's been living in Lausanne for several years, and is happy to share his favourite addresses and spots with you! Lausanne is in the Vaud canton, less than an hour from Geneva. The town is known for its cultural and architectural heritage, but also for its location between the lake and the mountains.
If you get a chance to spend a few days there, Abdallah recommends you head for Le Milan restaurant, where you will be transported by the aromas of southern Italian cuisine, served by the jovial staff.
While we're on the theme of gastronomy, do check out the Mon Ami delicatessen, which is run by two brothers with a passion for fine dining and local produce. Your tastebuds will be glad you made the trip!
About 20 minutes from Lausanne you will find Baron Tavernier's fabulous terrace, where you can sip a cocktail and take in a breathtaking view of Lake Geneva while enjoying the peace and quiet of the surroundings.
Brienz, a charming lakeside village
If you need to recharge your batteries, Brice recommends you head for Brienz. In the Berne canton, on the edge of Brienz lake, with its turquoise water framed by mountains, you're sure to be won over by the charm of this village.
Its proximity to Interlaken and Thun and many mountains nearby, makes it an ideal destination for nature lovers looking for a break from their routine. Whether it's hillwalking, paragliding, cable cars or activities on the lake, there's something here for everyone!
If you have a head for heights and want a panoramic view, take the cable car up to Harder Kulm. The landscape is fabulous, with the Eiger, the Mönch and the Jungfrau, and you can look down on the lakes at Brienz and Thun.
Gruyères, a medieval city in the heart of Switzerland
If you want to discover Switzerland, you need to go to Gruyères. Clément recommends you head there for the national holiday on August 1st, when the town lays on festivities such as Alpine horn playing. This medieval town organises events and activities all year round, including a Christmas market at the end of the year.
The castle in Gruyères is the second most visited in Switzerland. Not far from there you can also go to the HR Giger Musuem. Fans of the « Alien » films can dive into the fantastical world of the Swiss artist who won awards for his artistic contribution to « Alien ».
But of course if you go to Gruyères, you have to see the Maison du Gruyère! Here you will learn all there is to know about the expertise and secrets behind making Switzerland's most popular cheese. There's a guided tour.
Switzerland is a breathtaking country, with fabulous locations and landscapes. The four towns we have presented in this article are just a taste of all the destinations you can discover. Please share your favourite Swiss spots with us! And stay tuned, because we'll be telling you more about this wonderful country in future articles!