The best addresses in Geneva for chocaholics
If, like us, you have a chocolate addiction, then this article is for you! Switzerland is famous, among other things, for its chocolate. You'll find it everywhere, but we decided to share our favourite addresses in Geneva with you. Läderach, b-sharpe's official chocolate supplier! You may not know it, but our offices were in downtown…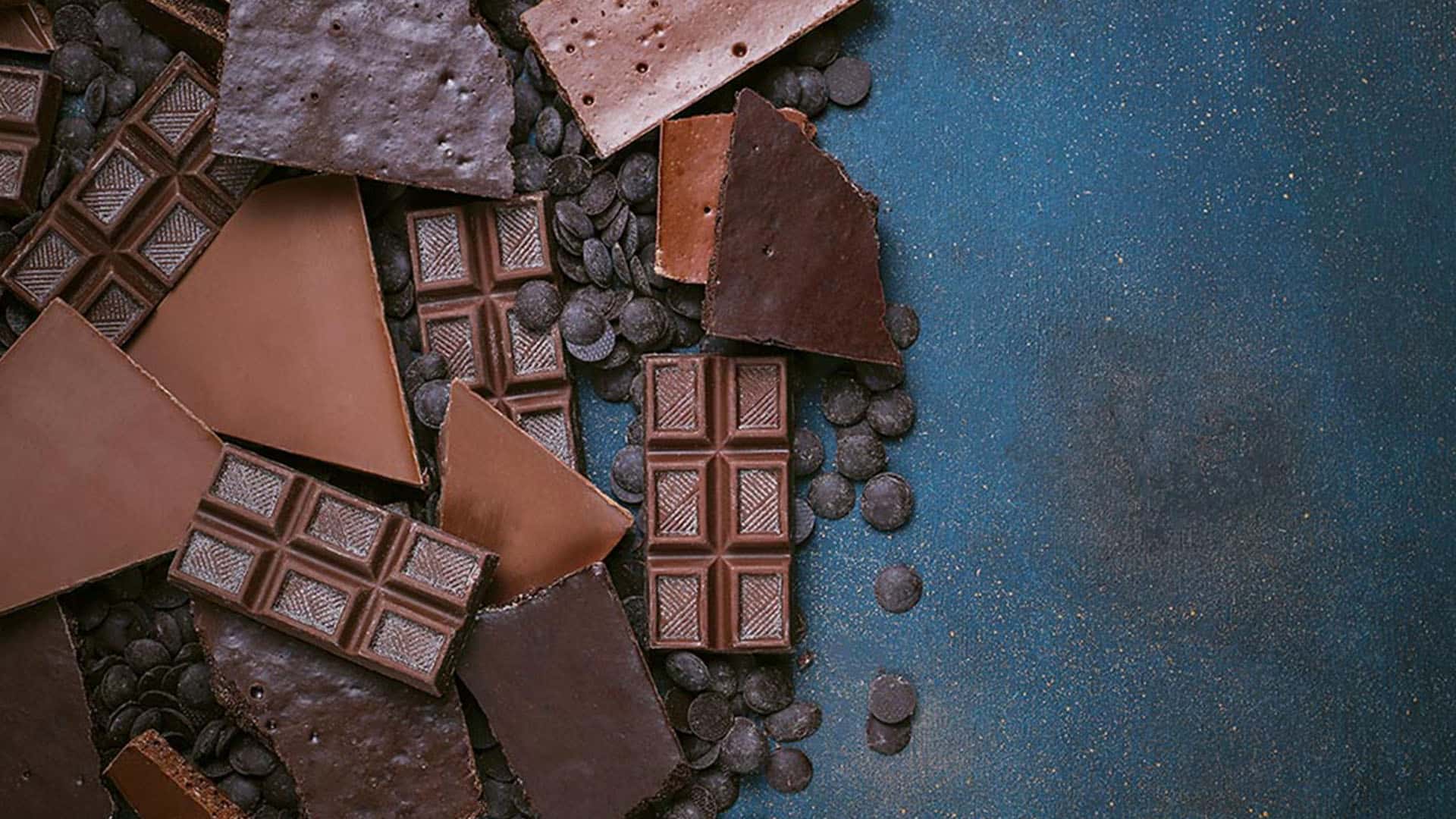 If, like us, you have a chocolate addiction, then this article is for you! Switzerland is famous, among other things, for its chocolate. You'll find it everywhere, but we decided to share our favourite addresses in Geneva with you.
Läderach, b-sharpe's official chocolate supplier!
You may not know it, but our offices were in downtown Geneva, in the Galerie Jean-Malbuisson. And the gallery is also home to one of the shops belonging to the Swiss chocolatier Läderach. We'll be honest, here at b-sharpe we've all had more than one moment of weakness when walking past their shop. You'd be hard pressed NOT to spot some Läderach chocolate in our open plan office!

We highly recommend you try out their chocolates if you get the chance. Our crush: FRISCHSCHOGGI™ Almond Dark, a favourite with our team.
The best chocolate makers in Geneva
Marie, who (almost) never feels guilty about her chocolate habit, has agreed to reveal her favourite chocolatiers in Geneva! Here's her list:
This multi award-winning confectioner and chocolate maker has shops in the Halles de Rive and in the Servette district. There's something new to discover on every visit, as Ducret's passion is expressed through temporary collections and limited editions. You can even order bespoke creations for your special events, whether personal or professional!
You'll find this small chocolate factory in Balexert. It's a family business that has handed down the chocolate tradition for 6 generations. Their handmade chocolates are a triumph of precision and quality.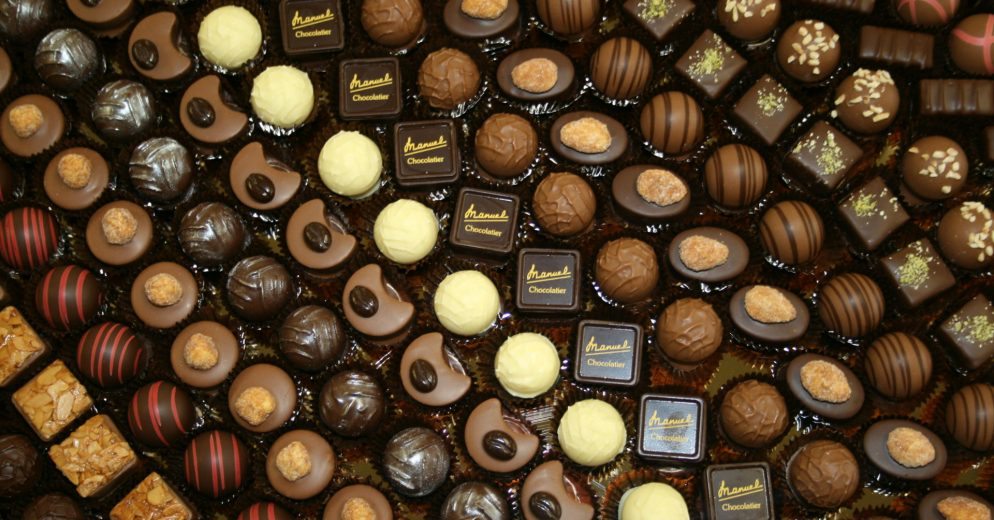 Another chocolate shop that's close to our offices at b-sharpe! Auer is an institution in Geneva, and the only makers of the "pavés de Genève" (Geneva cobblestones). If you've never had the chance to try these chocolates, Marie recommends you do (and she's not alone!).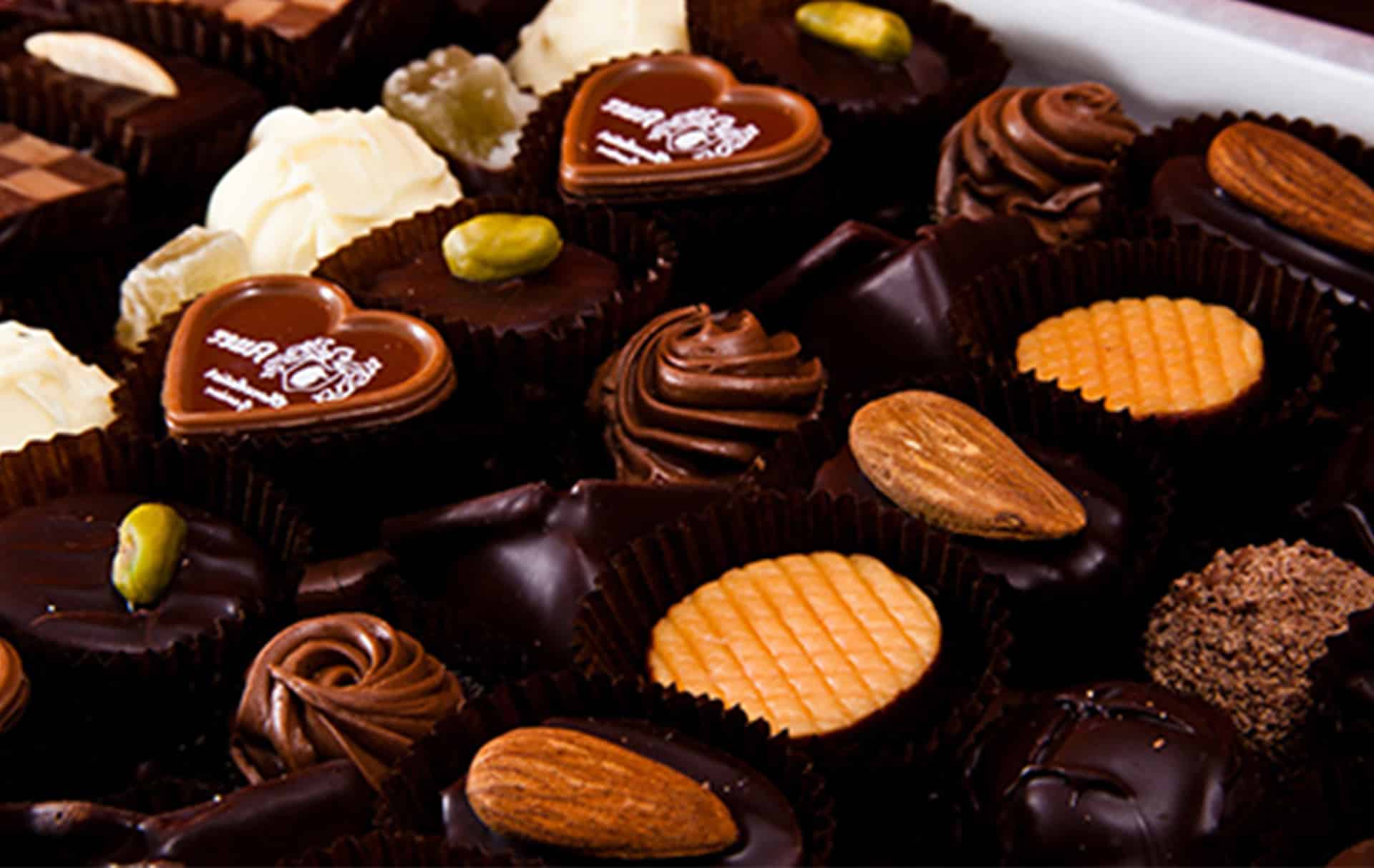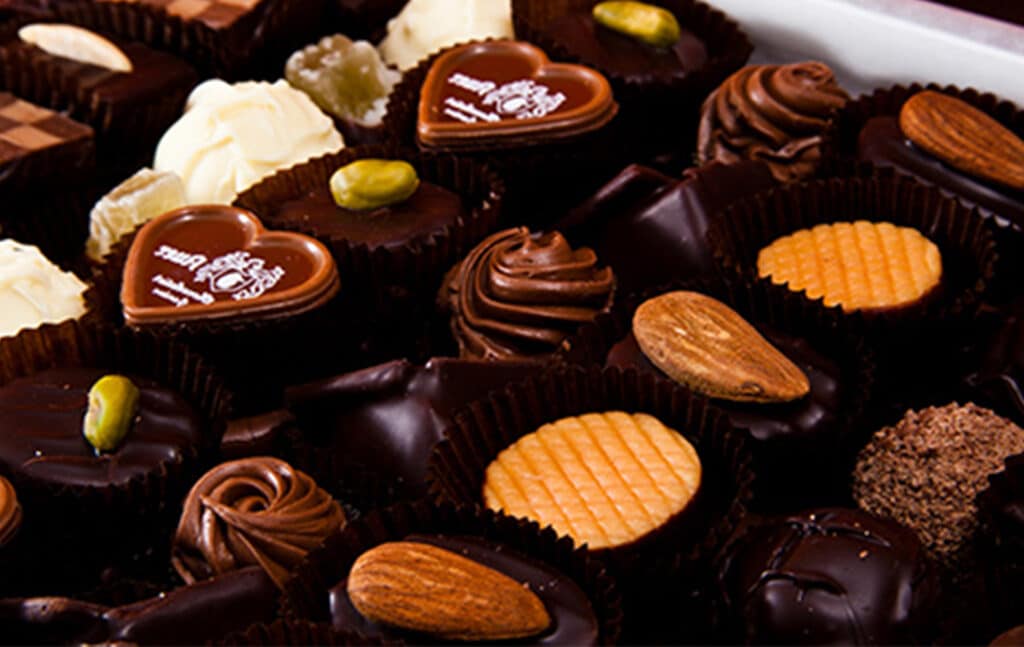 This should be your destination if you're looking for a unique experience. Philippe Pascoët is a master Swiss chocolatier who produces unique creations. They're definitely worth the trip, especially his flavoured chocolates, which are a feast for the eyes as well as the taste buds!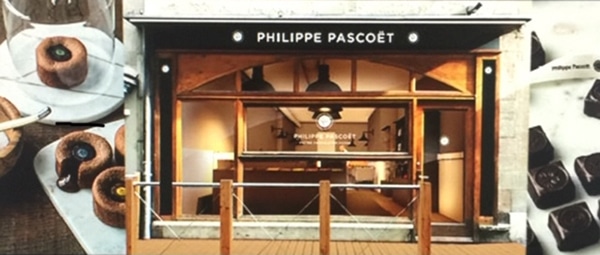 A guided tour at Favarger
If chocolate tastings aren't enough for you, Favarger, the famous Geneva chocolate makers, provide guided tours of their factory. They're located at Versoix, less than a 20-minute drive from the centre of Geneva. Discover the world of Favager's chocolate artisans, from the roasting to the maturing of the chocolate… all of the secrets of the manufacturing process will be revealed.
Go to this page for more information on bookings and prices: https://www.favarger.com/en/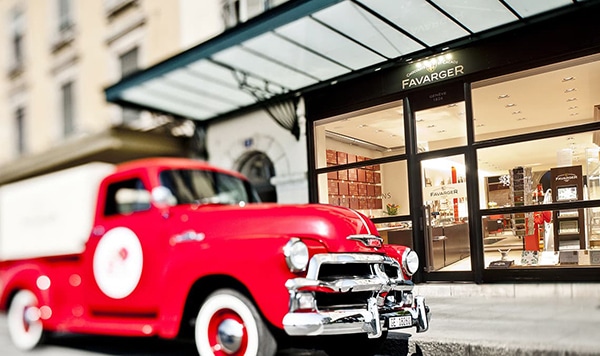 A must-see chocolate event in Geneva: "Le Rallye du chocolat" (the chocolate rally)
Every year since 2015, Geneva hosts the "Rallye du Chocolat", a walk through the town that takes in the specialist chocolate-makers. The aim is to discover both the city and the different chocolate shops. A competition runs throughout, and you can vote for your favourite chocolatier.
This year, given the health restrictions, a rather unusual event is being organised; the chocolate e-rally. You will still be able to visit the city, hopping from one chocolate shop to another, but from home using your phone or computer.
Save the date! This year the e-Rallye will be on Saturday, October 17, 2020!
Whether you are a huge fan or if you just can't say no to chocolate, Geneva in particular, and Switzerland in general, is an ideal destination for you. Now that you know the best addresses for real Swiss chocolates, do please share your chocolate experiences with us!