Our advice for getting best foreign exchange rates in Geneva
Do you work in Switzerland and live in France or another country? Are you planning to go abroad? To pay for certain things, you need foreign currency. A foreign exchange transaction can be an expensive proposition unless you take pains to get the best rate.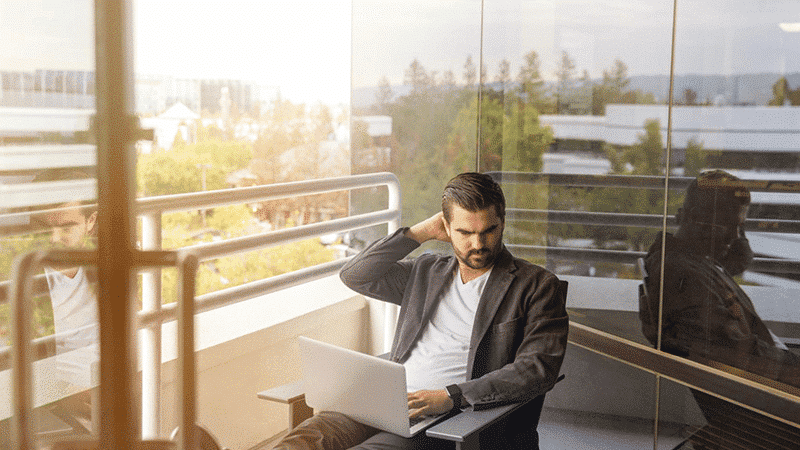 Swiss Francs, Euros, US Dollars, Canadian Dollars, Yen… In Geneva and in other cities in Switzerland, you can exchange one currency for another. Here is our advice for finding the best foreign exchange rates in Geneva.
Foreign exchange transactions in Geneva
When it comes to exchanging currencies, Swiss residents, cross-border workers and foreigners have several options at their disposal. But be careful. Not all options are the same, especially when it comes to cost and timing.
Are you looking for the best Swiss Franc / Euro foreign exchange rate?

Who is affected by foreign exchange?
Foreign exchange lets you to get cash to pay expenses. People who work on the border are indeed affected by this problem, but others are as well. Swiss people who travel abroad may also want to buy foreign currency, for example to rent a vacation home, to dine at a restaurant or to visit a museum. Foreign tourists who come to enjoy Geneva, for example to marvel at its Christmas markets, also must be concerned with finding the best foreign exchange rate.
You have two options for foreign exchange transactions:
Foreign exchange offices;
Online foreign exchange.
Each has distinctive features, advantages, and disadvantages. So, how do you get the best foreign exchange rates in Geneva? Here are the answers!
Go through one of the main foreign exchange offices in Geneva
Attracted by the presence of major institutions, including the UN, many border residents come to work in Geneva. The foreign exchange offices have naturally developed to meet the needs of this population, but also of tourists.
Using the services of a foreign exchange office allows you to get cash right in Geneva. These offices are found in hotels, train stations, and airports. Below you will find a list of the main foreign exchange offices in Geneva, including their addresses.
List of the main foreign exchange offices in Geneva
Foreign exchange office
Contact details
Currencies
Change Cité – Paquis
Rue des Pâquis 12
T 022 732 41 31
CHF, EUR, GBP, CAD, JPY
Change Cité – Mont Blanc
Rue du Mont-Blanc 21
T 022 901 15 15
CHF, EUR, GBP, USD, CAD
Global foreign exchange – Airport
Route de l'Aéroport 21
T +41 22 717 83 50
60+ currencies
Migros – Carouge
Avenue Vibert 32
T 058 573 41 52
50+ currencies
Migros – Rive
Rue de Rive 20
T 058 573 29 60
50+ currencies
Migros – Mont-Blanc
Rue du Mont-Blanc 16
T 058 573 29 40
50+ currencies
Moneyand – Cornavin Station
Place de Montbrillant 19
T +41 22 741 02 46
CHF, EUR, GBP, USD, CAD
Moneyand – Plainpalais Agency
Rue de Carouge 7
CH-1205 Geneva
T +41 22 328 53 12
CHF, EUR, GBP, USD, CAD
Moneyand – Agence Rive
Place des Eaux-Vives 12
CH-1207 Geneva
T +41 22 786 26 28
CHF, EUR, GBP, USD, CAD
The advantage of foreign exchange offices is that they are everywhere. However, the disadvantage is that they are expensive. Generally, they charge a margin on top of the actual conversion rate as well as an additional foreign exchange processing fee.
In addition, going to a foreign exchange office means you have to carry cash, which incurs the risk of theft and loss.
So, how do you get the best foreign exchange rates in Geneva?
Before rushing headlong into a foreign exchange transaction, consider one very important element: the cost of the transaction. As you can see, foreign exchange transactions are not free. Depending on how you conduct such transactions, they can be costly, and overburden a household's multi-currency budget.
Although foreign exchange transactions are never without fees, you can still lower the bill.
To do so, you must pay attention to the various categories of rates applied:
Margin on top of the real foreign exchange rate;
Additional fixed and/or variable commission.
Using a currency converter can provide an initial estimate of the foreign exchange rate available on the foreign exchange market, the Forex. This type of calculator helps you to better understand the costs of transferring from one currency to another.
Using your bank card is a bad idea.
Instead of bills and coins, it may be tempting to use your debit or credit card in a currency other than your bank account currency, for example during a family weekend. While this is a simple solution, it has the major drawback of being very expensive.
Indeed, bank fees for payments or withdrawals abroad include:
A margin on the interbank rate;
A variable commission;
Sometimes a fixed fee.
These additional costs prevent you from getting the best rate between Swiss francs, euros, or any other currency.
The best solution is to go through a foreign exchange specialist in Geneva!
What if, instead of conducting your foreign exchange transaction at a foreign exchange office, you used an online specialist?
These online platforms offer better terms, such as:
Conducting foreign exchange transactions online provides significant savings to expatriates in Geneva, tourists, and cross-border workers due to the more favorable online foreign exchange rates.
The EUR/CHF foreign exchange rate at Migros on September 20, 2022 was 1 euro for 0.9745 Swiss francs.
In addition to Migros, there are other foreign exchange players who specialize in online foreign exchange transactions. Such is the case with b-sharpe, an online foreign exchange expert based in Geneva. b-sharpe offers the best price for foreign exchange transactions due to their degressive rates.
Using the latest technology, b-sharpe lets you conduct transactions with confidence. With an online foreign exchange transaction, security is increased because you don't have to carry cash to a foreign exchange office when exchanging currencies.